Natural Air Freshener for Your Tesla
All-Natural, designed for the Tesla Model 3 and Model Y linear vent.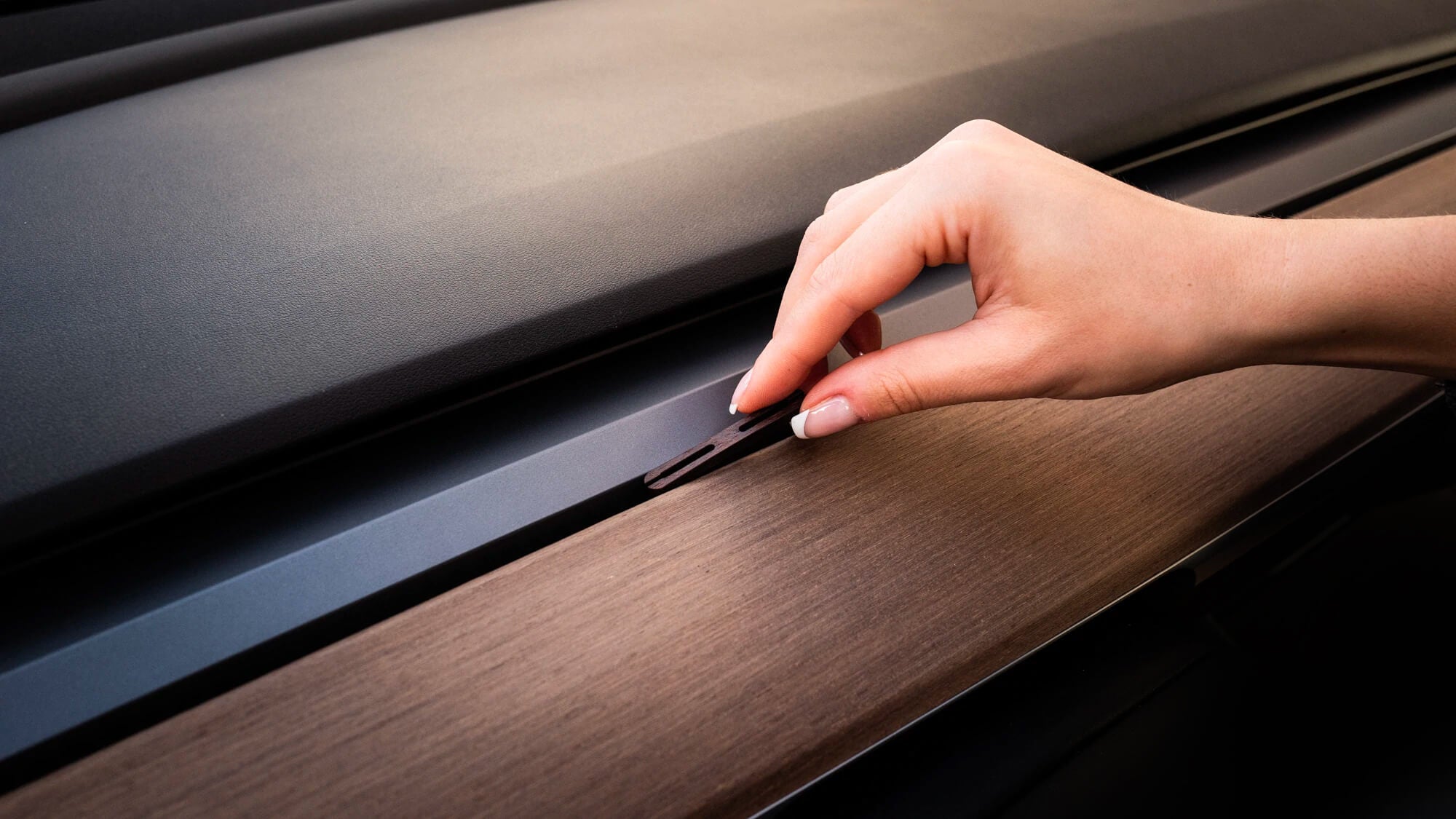 Out of Sight
Maintains minimalist aesthetic. Designed and patented for Tesla Model 3 and Model Y linear vents.

Natural Ingredients
All-natural ingredients derived from plants and trees. Conflict free, cruelty-free, and compostable.

Smell Good. Do Good.
For every purchase you make, we plant a tree through the One Tree Planted organization.
Designed to be Subtle.
Maintain the minimal aesthetic of your car.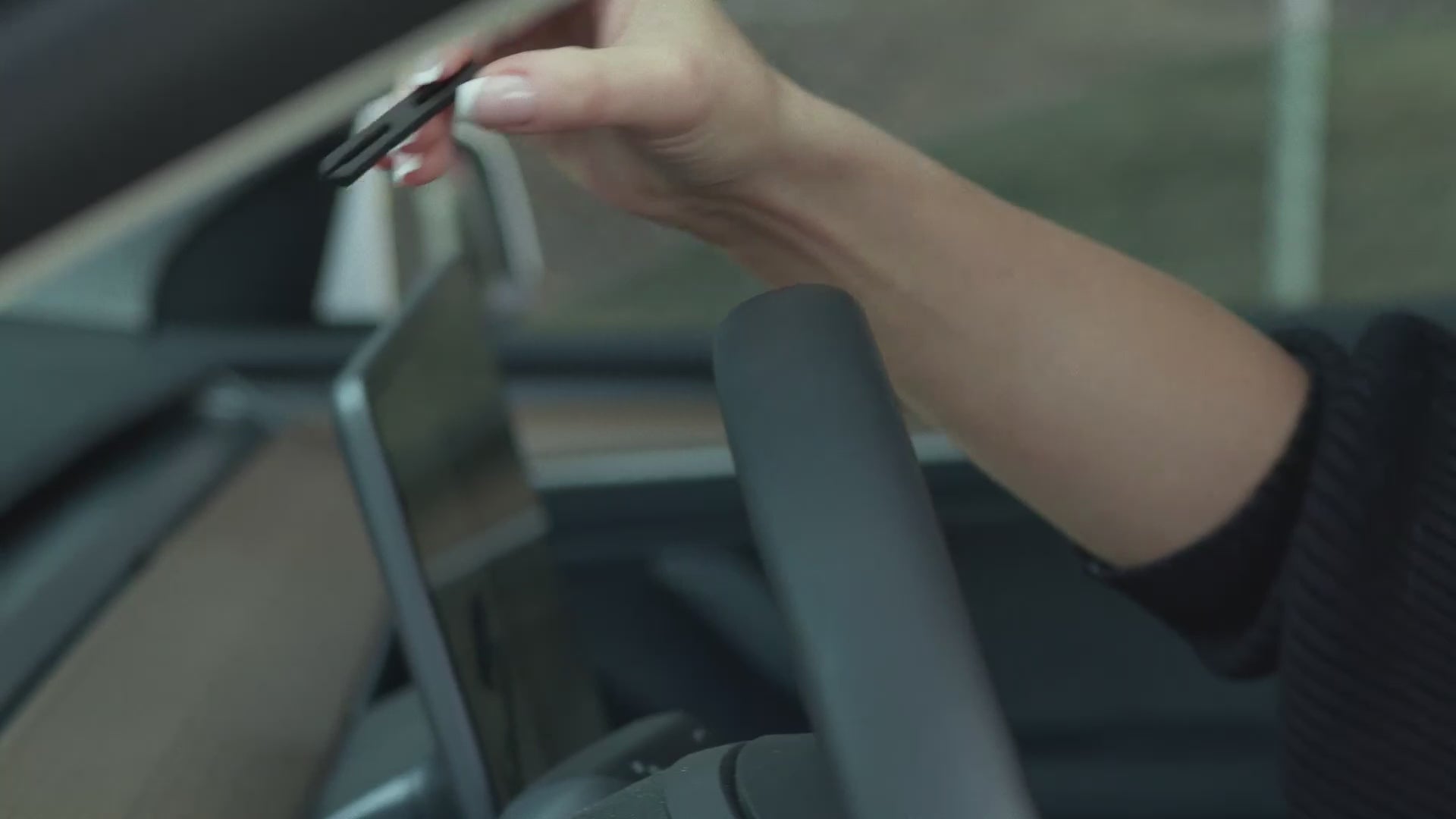 "Love ScentWedge, started off with the Discovery set and found the scent I liked most. Can't complain at all, perfect fit every time, super discreet, great scents."
⭐️ ⭐️ ⭐️ ⭐️ ⭐️
Evan
"Have been a long time scentwedge customer but recently moved to a very hot climate so the AC is constantly blasting. Scentwedge is amazing for neutralizing the annoying musty smell in model 3/Y. Love that they are super easy to install and change out, and once installed are very subtle so don't take away from the minimalist aesthetic."
⭐️ ⭐️ ⭐️ ⭐️ ⭐️
Shanon
"I love the scent options. They all have a unique experience. I like how they are not too feminine and not too masculine. It's a perfect balance. I really enjoy this brand and their contributions to the environment as well."
⭐️ ⭐️ ⭐️ ⭐️ ⭐️
Dorian
We love ScentWedge air fresheners in Yoda, our Model Y. We have tried all and are very happy with the natural, not overwhelming, aromas and freshness we experience in the car. We are particularly fond of Valencia that brings memories of orange blossoms and summer days to our car interior. Well done!
⭐️ ⭐️ ⭐️ ⭐️ ⭐️
Brenda
This scent seems to appeal to many people. It's a complex scent, with warm vanilla being the first thing I pick up on. My wife, who usually doesn't normally like air fresheners, asked me to use this on her car. It's pleasant without overpowering the atmosphere.
⭐️ ⭐️ ⭐️ ⭐️ ⭐️
Jason
I've been using scentwedge Summit in my Model 3 for a few years now, it smells so good and lasts. They are a bit pricey, but worth it. I also really enjoy the fact that they are completely out of sight, keeps the clean minimal design without adding a big plastic air freshener.
⭐️ ⭐️ ⭐️ ⭐️ ⭐️
Andrew

Inspired By Adventure
Each of our scents captures the essence of our explorations in nature.

100% Satisfaction
If our scents aren't to your liking, email us and we'll give you a full refund.

Made in USA
We design and manufacture ScentWedge in Berkeley CA, USA